Login to Access Daily POE content
A password is required for all registered participants to access the Virtual Pipe Organ Encounters 2021 daily programs. Login using your password below. All registered participants received an email with a link to create a password and activate their Virtual AGO POE Registration. If you did not receive that email or are having trouble logging in please email us at poe@agovirtualpoe.org
Join our group on Facebook!
Join our private group which is open to all 2021 AGO Virtual Pipe Organ Encounter Participants by clicking the above link.
Lesson Day
Variable Times
Lessons will be arranged individually with your instructor.
Evening Concert
8:00pm EDT
This evening's concert will premiere Thursday July 22 at 8:00pm EDT.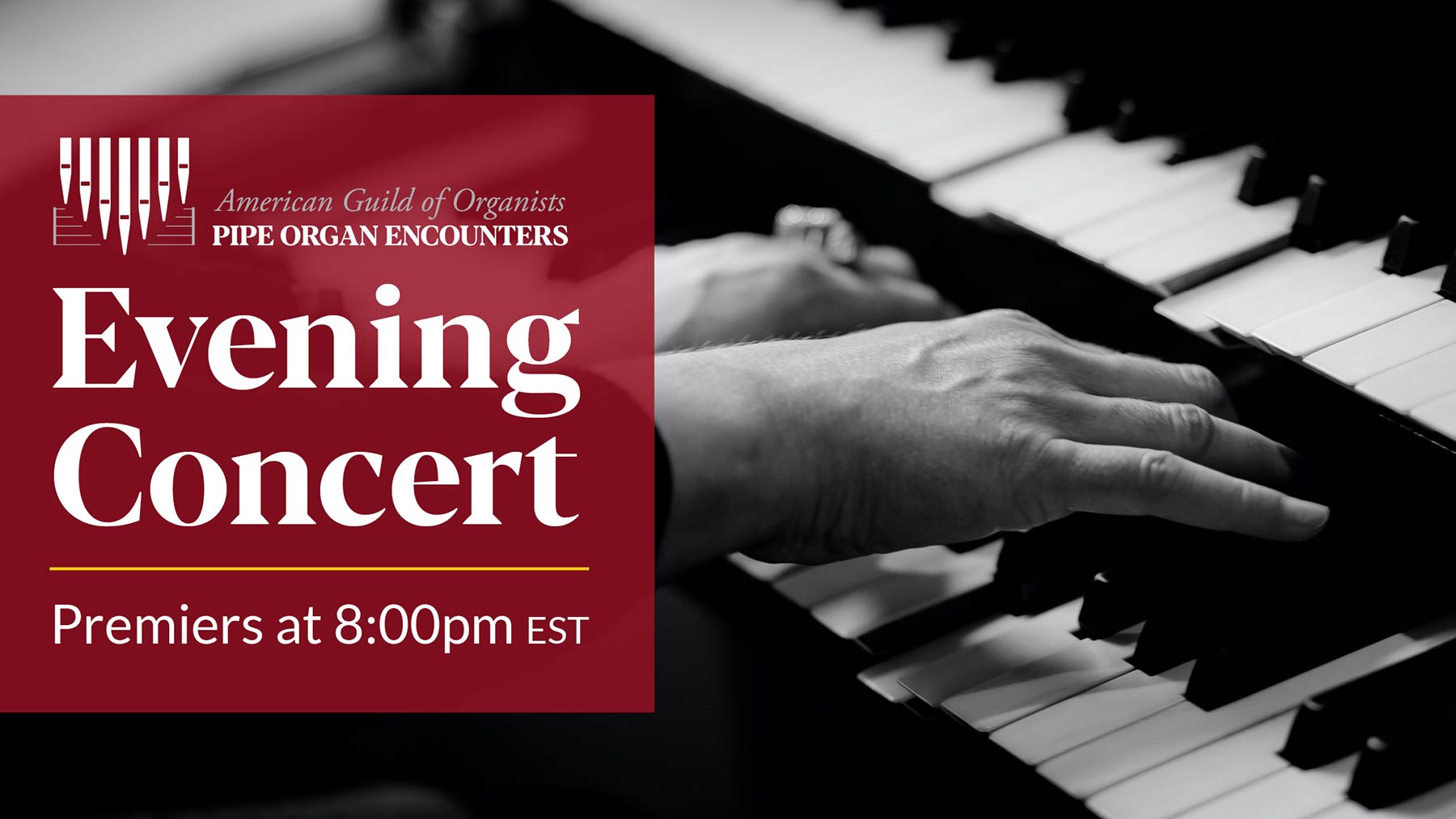 Greet the Performers
After the concert
Did you miss today's Greet the Performers session? An archived recording is available below.